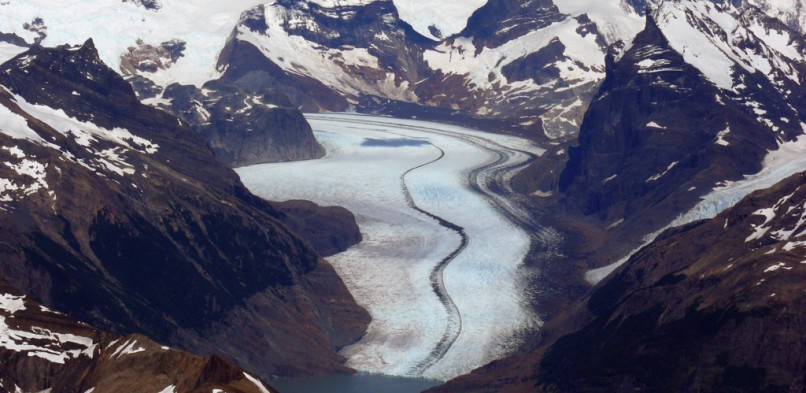 Ameghino Glacier
febrero 19, 2011
Comentarios desactivados

en Ameghino Glacier
Father A.M. De Agostini named this glacier after Carlos Ameghino, a great Argentine wise man, who made important trips to Patagonia to search for fossils.
In February 2011, Ameghino Glacier extended along 16.3 km (10 miles) and covered an area of 54.9 km² (21.19 sq miles) (with no rocky outcrops).
Originating at 2,200 meters (7,200 feet) high, the glacier moves in a south to north direction, and ends on Small Lake Ameghino where it forms an ice front of 720 meters (2,362 feet) wide and 30-35 meters (98-114 feet) high.
As the majority of the Patagonian glaciers, Ameghino is retreating. Between 1970 and 2009, the ice front of this glacier retreated 4.8 km (2.9 miles) and lost an area of 5.7 km² (2.20 sq miles).