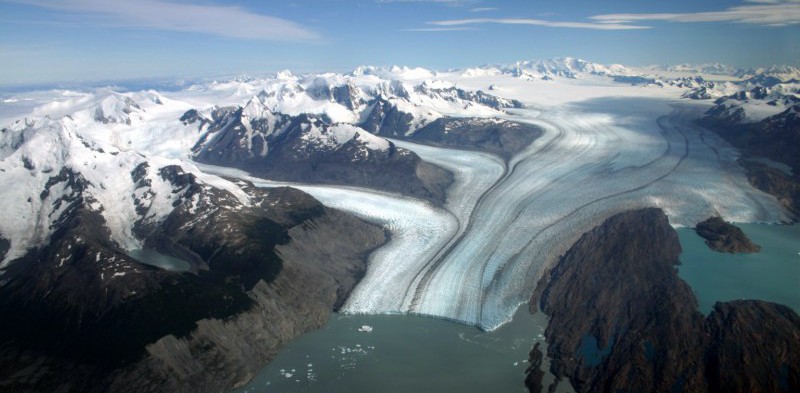 Upsala Glacier
febrero 19, 2011
Comentarios desactivados

en Upsala Glacier
Upsala is the third largest glacier of South America and the largest one flowing into Lake Argentino.
May 2011 measurements:
Ice area: ~765 km² (295 sq miles) (total, with rocky outcrops: ~840 km2 [324 sq miles])
Length: ~53.7 km (33.3 miles)
Status: Drastically retreating, as shown in November 1968 and May 2011 images.
Upsala glacier was discovered in 1901 by H. Prichard, who called it "Giant Glacier", and in 1908, it was named by Geologist P.D. Quensel for the Swedish city Uppsala.
Upsala is the third largest glacier of the Southern Patagonia Icefield and of South America. The glacier is frequently visited and known by its drastic retreat and thinning. According to the most recent studies, in 1986, the area of the glacier was 896 km² (346 sq miles), including rocky outcrops; and in 2011, 840 km² (324 sq miles), thus losing 56 km² (21.6 sq miles) of ice in 25 years.
Occasionally, great portions of ice break loose from the glacier. For example in September 2009, icebergs up to 1.4 km (0.86 miles) long, really "floating isles", became detached.